Ferrets are adorable, cute, and playful pets. Naming a pet ferret can be an onerous task which is why we come up with a list of ferret names. If you're searching for the name ideas for your little fur-ball, look no further than the list below.  In this article, we have compiled a list of funny, cute, unique, and creative names for your lovely pet ferret.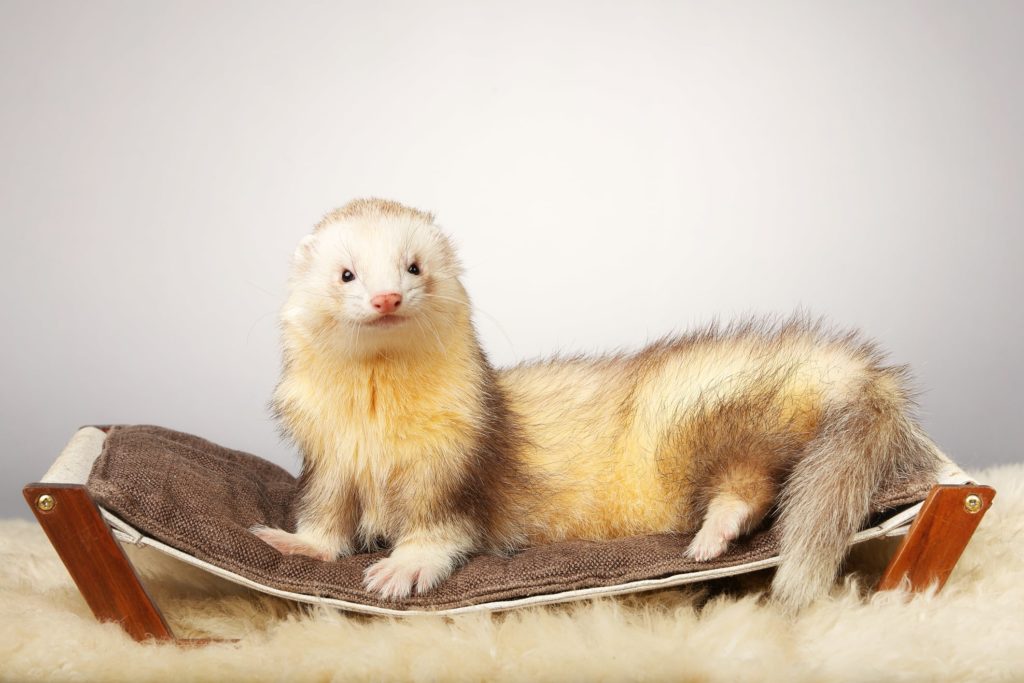 Cute Ferret Names
Ferrets have several cute characteristics such as an affectionate personality, a beautiful fur coat, and bright eyes. Here are some cute names for your ferret that you might love.
Chuckles
Honey
Pie
Puffy
Muffin
Ada
Spotty
Aal
Abe
Snips
Freckles
Popeye
Bela
Billy
Brownie
Snickers
Silky
Gonzo
Ozzie
Sweetie
Otto
Smokey
Vince
Merry
Flora
Vivi
Poppy
Tao
Lamar
Snooki
Yoyo
Quincy
Coco
Shaggy
Momo
Frolic
Kozue
Snoopy
Gigi
Chippy
Kai
Mable
Alphie
Jolly
Stinky
Koko
Zippy
Fifi
Lego
Iggy
Mopsy
Fergie
Male/Female Names
Some names have a fine touch of femininity while certain tend to have a masculine feel. Here is an interesting list of names for your male or female ferret that you would want to consider.
Charlie
Parker
Asher
Ranger
Teddy
Bandit
Theo
Benny
Bronco
Robbie
Champ
Canker
Amber
Rusty
Mickey
Buzz
Cuddle
Spud
Chaser
Harry
Sam
Wally
Hector
Tango
Dodger
Miko
Orla
Sherry
Hobs
Buck
Osmar
Billy
Buddy
Gil
Baxter
Martin
Bob
Trish
Bell
Sassy
Kara
Tippy
Sandy
Mopsy
Anna
Furia
Fioana
Jenny
Alicia
Ivy
Nancy
Ivory
Ruby
Kiki
Carbie
Mia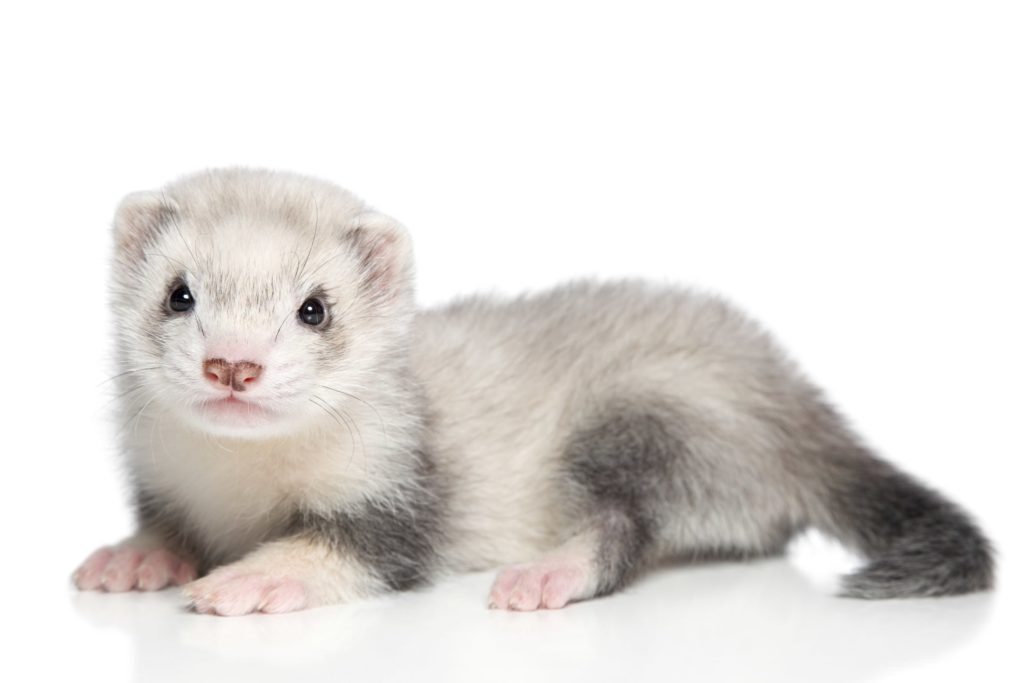 Best Ferret Names
So, if you are looking for the best names for your lovely ferret then this category is what you should look at. Each name in the list below is easy to remember.
Lightspeed
Falcon
Zoom
Rocket
Velocity
Kyber
Wiry
Sprinter
Bolt
Hightail
Snap
Godzilla
Squirt
Alex
Oscar
Jasper
Maggie
Pepsi
Tipsy
Dayne
Snuff
Moby
Nicky
Mikey
Bubbles
Casper
Cerdic
Bruce
Chico
Bouncy
Ferry
Lily
Bunny
Ellie
Grace
Della
Harriet
Winky
Slinky
Zac
Shaggy
Lucy
Suzy
Baby Ferret Names
So, you're looking for some name ideas for your baby ferret? Have a look at this list of baby ferret names
Twiggy
Twister
Vanilla
Winky
Panda
Suru
Coco
Cherry
Jellybean
Angel
Kiddo
Allegra
Brio
Chipper
Pearl
Wanda
Vesta
Kuki
Navi
Fluffy
Panda
Muffin
Pumpkin
Dusty
Daisy
Sofia
Bell
Frodo
Berry
Cherry
Brainy
Frodo
Sunny
Lala
Gremlin
Furby
Dino
Stormy
Seana
Scooby
Goofy
Ron
Charlie
Oreo
Mickey
Simba
Teddy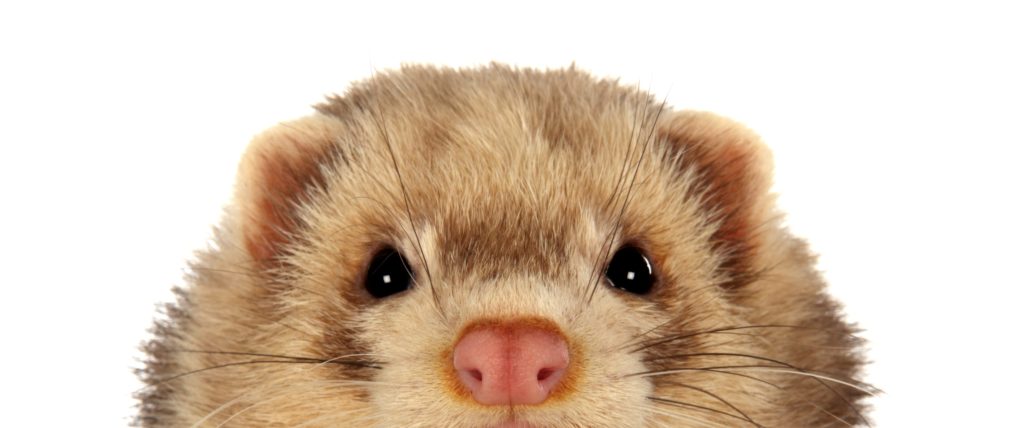 Funny Ferret Names
Give your ferret a humorous name if you are a funny guy with a goofy pet. Here are some funny ferret names that will make you laugh instantly.
Dopey
Boo
Goof
Frisky
Ferret Wheel
Loony
Nasty
Speedball
Jumper
Noodle
Will Ferret
Squeaker
Monkey
Ferretwheel
Fuzzy Wuzzy
HotShot
Chatty
Weasley
Draco
Hoopla
Poppy
Prancer
Professor
Risy
Dook
Slinky
Bubba
Fizzie
Fretti
Speed Racer
Fozzie
Goofy
Sneezy
Bojangles
Cowboy
Squishy
Jester
Noisy
Niffler
Gizmo
Nerdy
Beady
Wobbles
Speedster
Tweek
Bandit
Musty
Bonnie
Beanie
Pepe Le Pew
Unique Ferret Names
It's good to go for something unique. If you want to give your ferret an unusual name then here is a category for more unique names that you might want to consider.
Lego
Oliver
Scarlet
Roxie
Yoshi
Buster
Wylie
Pyrate
Xavier
Joey
Mikes
Chewy
Mystral
Mable
Nutmeg
Ozzie
Olive
Herbie
Perky
Puffy
Raina
Gonzo
Gad
Ghost
Efrem
Chava
Boru
Luna
Manny
Ginger
Rudy
Pip
Kirra
Snooki
Eve
Peppy
Dinky
Vesta
Perky
Fidget
Dexter
Leo
Toby
Hermes
Mercury
Scorch
Star
Final Words:
When it comes to naming your pet ferret, you can use some creativity. Look at its personality and characteristics to give it a name. You can get an idea of what your ferret is like before naming it that suits it best. The name that you give your little ferret can also be based on its behavior or its color. Whatever name you pick for your pet, make sure you provide it with a comfortable and clean home. If you have more ferret name ideas, share them with us in the comment section below. Let us know if you have a favorite from the above list.
Subscribe
Subscribe to receive latest news and articles from us.