We know why you are here. Those cute little smiley hedgehogs make for the best pets one can own. And in order for the best to maintain the decency, it is important that they are cared for in the right manner.
Hedgehogs, being nocturnal creatures, remain active mostly during the night hours. If you are someone with a 9-5 shift, you'll be home to wish your lovely pet a sweet good morning. However, in the meantime, there's ought to be a means to ensure they are not lured into the outer world distractions. In the direction of ensuring their safety, it's important that you provide them with the best hedgehog cage.
what to look for when buying a hedgehog cage:
Bedding: Just like you select the best mattress for yourself, selecting the best bedding for your pet is also important. Your hedgehog likes to sleep in secluded and safe floor space.
Size: Your pet can grow up to 5-8 inches in length, therefore, look for a cage that is at least 2*2 feet in dimensions. Pet experts recommend getting a roomier cage for pets as this provides them with more space to play. This also ensures that you can stuff in some toys so he is not bored. Though small in size, your pet is fairly active. A bigger cage will allow him to move around freely, thus preventing obesity as well.
Weight of your hedgie: These mammals can easily weigh between 6oz to 2lbs and may require a space similar to a guinea pig. When selecting a cage, consider the weight of your pet in mind so you can select the best equipment and accessories for him.
Best Pick: Prevue Pet Products
Of all the cages that we have reviewed below, the "Prevue pet products small animal home" is the best hedgehog cage one can get for their pet.
Features: the cage measures 32 ½ inches in length, 19 inches in width and 17 ½ inches in height. A big door is given at the top section along with an other on one side for hassle free entry and exit. The bottom of the cage is deep and serves as a perfect spot for your pet to sleep and play inside. There is a removable ramp that can be inserted and place inside the cage.
Manufacturer: Prevue pet products are the highest quality products, engineered in the US, that go through a rigorous testing procedure to ensure complete pet safety. The brand is also known for the lowest return rates in the market.
2. Living World Deluxe Habitat
Though this cage from Amazon Basics is built specifically for pigs, rabbits and ferrets, it can also be used for hedgehogs. Measuring 48*26*20 inches, the cage can comfortably house 2 to 3 hedgehogs. The balcony feature allows for your pet to have some privacy as well. The plastic tub serving as the base is much efficient as compared to midwestern cages. The setup can easily be moved from one place to other.
Though the cage is big enough, accessing the insides is easy. With latched doors on the top and the sides, entry and exit is made hassle free. The cage also houses a wedge, a flip proof food dish and a water bottle.
3. Midwest Pet Habitat Cage
This cage features an innovative multi-access folding top for much easier access to the inside of it. The cage also has a dividing panel that houses a lock-in-place ramp to differentiate the play and sleep areas. It also allows for easy cleaning so you can move him to the one side, while cleaning the other. This PVC liner is durable, easily removable, leak proof and washable.
When you detach the bottom part, you can take the cage out on to the grass to give your little hedgie some air and sun therapy. This large and spacious cage will make you let feel at home with its 8 sq.ft. space. The space can further be expanded to 16 sq.ft. by simply adding another unit.
4. Critter Nation Small Cage
This cage is a single storey cage with dimensions 36*25*38.5 inches. It comes with a stand, a pan and an adjustable shelf and a slope with a cover. The full-width double doors allow for easy access so you let can get in and out easily.
The cage is easy to move. The lockable casters help keep it in place. The stand helps raise the cage to a comfortable height so you can have a view of your pet and he can have a view of the surroundings. This design also facilitates the storage of feed and other accessories inside the cage. The construction is quite sturdy and delivers great looks once assembled.
A horizontal wire spacing allows for the free movement of your pet giving him a calm and secure environment. Spacious shelf and a full width floor allows for ample space for your pet to explore and run around while preventing falls.
These cages have multiple points for attaching hammocks, tubes and other such accessories. You can attach toys for your pet to paly with them during his time inside.
5. Living World Deluxe Habitat Cage
This cage is everything you need for safely housing your pet. The same is also suitable for smaller pets. The cage is elegantly designed with arcing red top and white sides. The same wire top opens to two individual parts for easy entry and exit from the cage. A wire door is also provided at the front for additional accessibility.
The cage also features a balcony with an access slope and a tip-proof food dish that further secures the balcony floor. A hideaway space under the balcony facilitates a quiet and secure hiding place. It also comes with a drip-proof water container and a hay guard located outside the cage to save interior space and allow for easy maintenance. The cage can be assembled in minutes using easy-to-use plastic clips.
6. Kaytee 2-level Pet Habitat Cage
This can be the best cage for your hedgehog. With dimensions of 42 inches length, 18 inches width, and 19 inches height, they cage is compact yet spacious. The cage comes with a feeder, a water container and a feeding bowl as well. This helps save you money upfront. The wire is chew proof and keeps your pet safe from swallowing it. The plastic bottom is well-built as it is made from stain resistant plastic. The metal cage is easy to assemble and can be assembled to stand it up. The cage boasts of a FerreTrail funnel that gives your hedgehog the opportunity to stay fit. A two tier platform cage that it is, allows for your pet to roam up and down the wedge.
The cage can be moved using wheels from one place to other. The door is not that wide but still allows for simple cleaning.
7. Little Friends Grosvenor Cage
This small animal cage can be the grea indoor cage for your hedgehog. The cage is easy to assemble with help of a wire frame, a plastic base and 4 clips that keep the cage secure. The top and front doors facilitate easy entry and exit while also making it easier to clean the cage.
The ramps in the inside uses traction of a non-slippery padding that can be used effectively by your pet to climb up and down the platform. This will also help your pet from falling down. The appearance of the cage is also very attractive with a beautiful bronze color. A set of wheels can be used to guide the cage from one place to another.
8. Home Sweet Home Animal Cage
Measuring 28*17*15.5 inches in dimensions, the cage is easy to assemble with no additional tools required for the same. This page consists of an upper wire frame and a plastic bottom base, providing a safe, well-ventilated, and comfortable place for your pet to explore and live.
A large front doorway allows for easy entry and exit for your pet and also provides for easy cleaning and maintenance. Heavy-duty plastic and chew-proof powder coated wire adds durability to the wire mesh. The cage is ideal for small animals that require spacious homes. You can also go on to add a platform of your choice for additional modification.
Other Things to consider
You definitely need a dynamic living space that is also well ventilated. Apart from a roomy pet habitat, the cages you select should be safe, while promoting comfort and an adaptable environment that can maintain optimum living temperatures as well. A majority of people keep their hedgehog cages in the active parts of their house where there is sufficient heat and lesser cold drafts.
Apart from this the bedding that you choose is very important for a comfort driven cage floor and the sleeping area. You pet may like secluded and secure areas of the cage to tuck in and sleep peacefully. There are several bedding materials available in the market and as your pet will be using it every day it's important for you to get it right.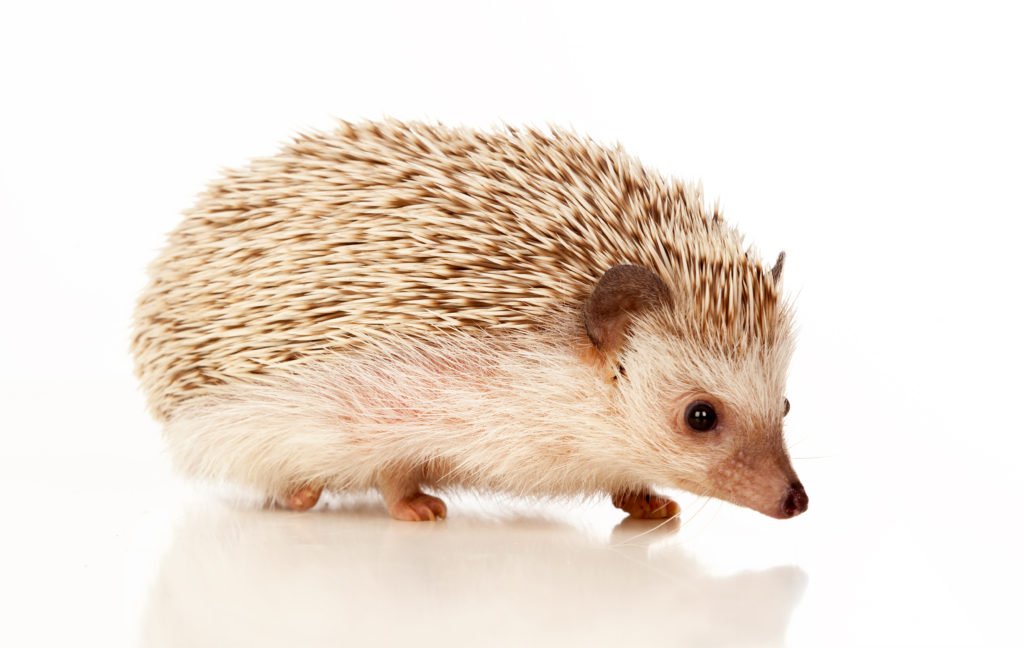 You may think of including Recycled paper bedding materials from some brand. These are indeed great for hedgehogs for a number of reasons. These material are soft and good absorbents and since they are made from recycled paper they are not at all dusty. So you won't have to change them on an every day basis. For people who enjoy a little color in their pet cages, the cages are also available in a variety of fun colors options which help hold heat more efficiently.
For more of such useful information on what products to choose for your pets, you can reach out to us anytime.
Subscribe
Subscribe to receive latest news and articles from us.