Why my dog doesn't want to walk?
Walking your dog regularly is much more than potty breaks. It offers them an opportunity to relax and have some exercise. When our dog doesn't want to walk, it's worrisome. There might be several reasons for this behavior, including medical issues, too much exercise, lack of leash training, or fear. In this article, we try to find out the reasons why your dog refuses to walk. Also, we will tell you some tricks that you can use to get them to walk.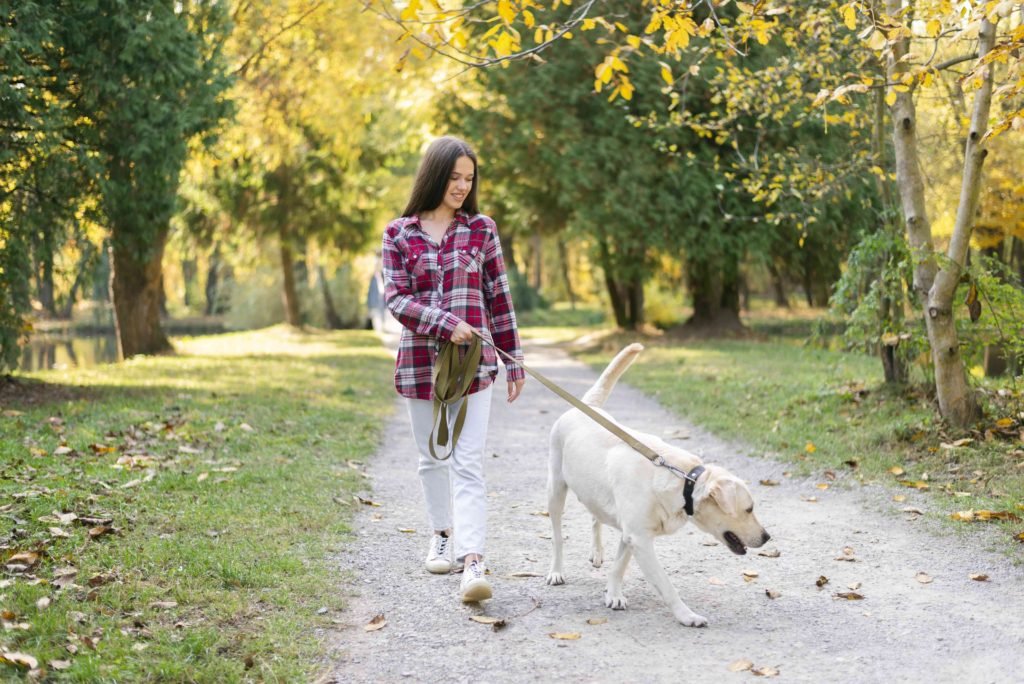 Reasons why your Dog doesn't want to walk:
Uncomfortable Gear
Generally, pet owners opt to buy a sturdy leash for their dog's safety. However, an oversized leash or collar can be uncomfortable for your dog and can make its leash walks slow. Choke and electric collars may cause discomfort and limits its mobility. Moreover, a heavy leash could become a burden for small breeds and this is the reason your puppy won't walk on a leash. When choosing a leash collar or harness, make sure you check the fit and size instructions.
Fearfulness
If your dog won't walk on a leash, it might be scared or nervous about the world outside its front door. Also, it might be nervous about new surroundings or even encountering different sounds. Some pets don't like to meet new people, walk by cars, or can even be scared of strollers. You need to find out all the things your puppy is scared of, so you can help it work through its fear.
New Puppy Blues
Most pets, especially small puppies feel the burden or unusual sensation of pressure around their neck that makes them stop in their tracks. Long before going outdoors, allow your puppy to wear its leash in the house and get comfortable. You may need to know how to leash train a dog that won't walk to properly familiarize your puppy with the leash.
Undiagnosed Pain
Your dog might be refusing to go for a walk because he is dealing with pain you don't know about. You need to check if your dog is injured or in pain. There are several medical issues, such as knee pain, back pain, injuries, age-related aches, tick-borne diseases or more that might make you're their leash walk uncomfortable. If you suspect your dog is in pain or injured, visit your vet immediately to discuss treatment options.
Unwillingness to Leave
One of the reasons of refusal to walk might be their unwillingness to leave a dog park. Maybe your pup wants to play with its favorite friend or doesn't want the fun to end. If your dog wants to stay where it is rather than continue strolling, you should not pull on its leash.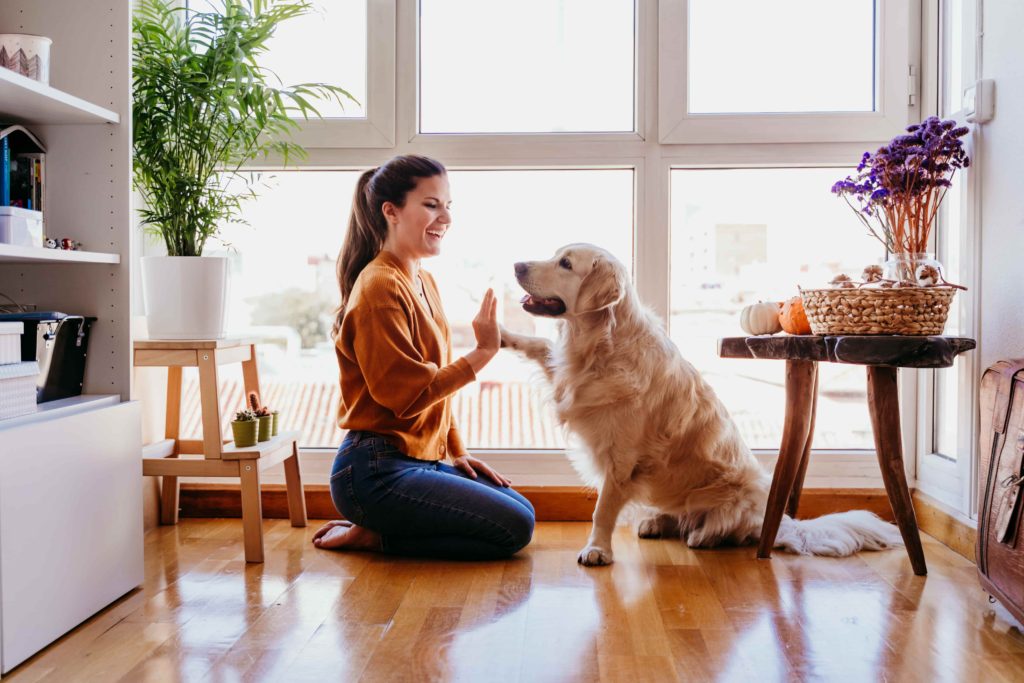 What to do if your dog doesn't want to walk?
Here are a few tricks that you can follow to make your dog walk:
Bring Treats to Encourage Walking
The first trick is to bring high-value treats on a walk that your dog enjoys. It can help your pup to see the positive in the situation. Don't shout at your furry friend or don't pull on its leash. If you want your puppy to think that walk is a fun thing, reward it for its good behavior.
Use Positive Reinforcement
Positive reinforcement is a better way to help your pup learn how to walk confidently. You can hire a trainer who helps you make a plan to make your dog walk properly. It will take time to fix the issue and you will need to practice the skills your trainer tells you. Allow your pet to explore its surroundings, take them to a dog park to have fun or some exercise.
Leash Train your Dog
If your pup is not used to the leash, let your pet smell, see, or try the gear first. Before going for a walk, you should let your pup wear the collar without the leash.
Stop Distraction
Dogs may want to investigate different sounds, smells, or people that grabs their attention. In case, your pet dog hates loud sounds or large crowds, it's good to walk the other way. You should not force your pup to walk on a leash.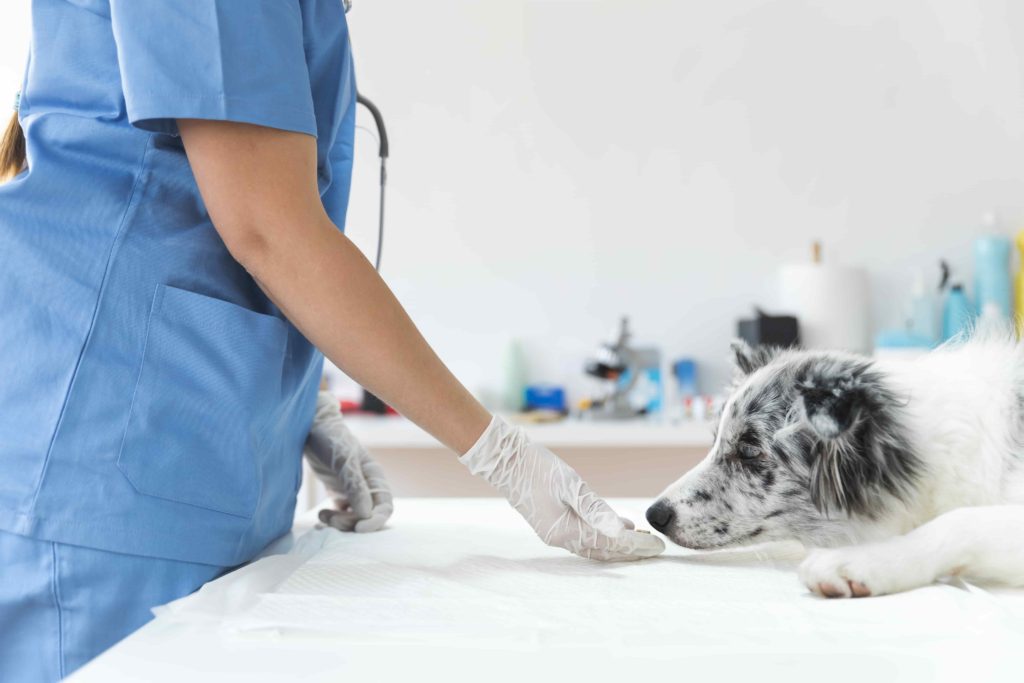 Serious signs you should take your dog to the vet:
Seeming Sluggish and Tired
Lethargy is a warning sign that your pet needs medical treatment. Your dog may be uninterested in participating in activities, going for a walk, or playing. If your dog seems tired then you should take it to the vet.
Cloudy or Red Eyes
Excessive discharge from your pup's eyes and cloudy or red eyes could indicate an injury or infection. Make sure to bring your pet for a checkup immediately. This problem can be cured with proper medication.
Odd Eating Habits
If your pet skips a meal or two then it's worrisome. It might be due to dehydration or overexertion. This is a warning sign that your pet needs an immediate examination. It is advised to take your dog to a vet for a medical checkup.
Excessive Vocalizations
If your furry friend is vocalizing more than normal, you must take him for a vet examination.
Final Words
Fun walks are important as is allows your pup to exercise and stimulate its mood. Your furry friend might get depressed if it gets bored. It can help your dog to pent up its excess energy. If your dog refuses to go for a walk, work on it with patience. Learn the tips on how to leash train a dog that won't walk. Don't try to force your pet to stroll or teach any other tricks when working on its fear and reactivity issues. Help your dog to build confidence and let it enjoy walkies again.
Subscribe
Subscribe to receive latest news and articles from us.